Thank you, I try to reply within 1 business day.
I use Hushmail to send secure messages. Below is an example of the email you will receive when I reply. Please click on "Read your secure email" and create a password to read the secure email.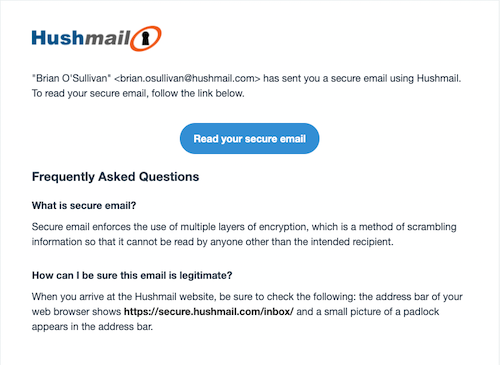 While you wait I recommend reviewing my self-help section.
-Brian O'Sullivan, LMFT